Prenatal Partners Workshop
Sunday 12-04-2022
12:30 - 2:30 PM
Mom & Baby Postpartum Yoga
Tuesday 11/8/2022 - 12/13/2022
Tuesday 01/10/2023 - 03/07/2023
1:45 - 2:45 PM
Gentle Yoga via ZOOM
appropriate for all ages
Thursday 11/03/2022 - 12/15/2022
Thursday 01/12/2023 - 02/23/2023
Thursday 03/09/2023 - 04/20/2023
9:00 - 9:50 AM
Click here for classes at
Concord Senior Center
Chair Yoga for Balance via ZOOM
appropriate for all ages
Thursday 11/03/2022 - 12/15/2022
Thursday 01/12/2023 - 02/23/2023
Thursday 03/09/2023 - 04/20/2023
10:00 - 10:50 AM
     Walnut Creek Arts and Rec    
Chair Yoga
Tuesday 11/08/2-22 - 12/13/2022
Tuesday 01/10/2023 - 03/07/2023
3:15 - 4:00 PM
Click here for classes at
Nrvana Yoga
Click here for classes at
Walnut Creek Arts and Rec
Yin Yoga for Everyone
via ZOOM
Mondays at 4:30 pm PT
Starting October 3
Click here for classes at
Be.mediation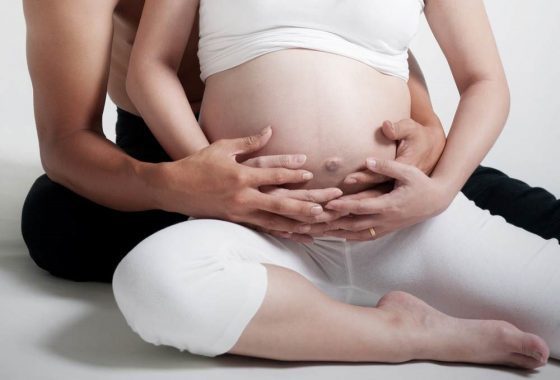 Sandi Smith-Grove is a Licensed Midwife, Certified Yoga Instructor (RYT200) and a prenatal educator. She began her work with mamas-to-be in 1992, the same time she began practicing yoga. She combines two of her passions, yoga and serving expectant mamas, in her Yoga for Pregnancy and Birth workshops.
She believes that the female body is strong and powerful, yet benefits from nurturing and compassion, especially during the season of gestation and change. She began studying with Diane Valentine as part of a healing regime after back surgery, and has completed her 200 hour teaching certification at The Yoga & Movement Center.
She received her certification in Prenatal Yoga from Jane Austin; her Yoga for Healthy Aging certification from Baxter Bell, MD, and completed a Mindfulness-based Stress Reduction program with Nancy Bardacke, CNM. She has integrated yoga and mindfulness principles into her childbirth education classes.
When she is not working or practicing, you can find her in the garden, on the trail, in one of her women's groups, or reading a good book.
Congratulations! Your amazing body nurtured and grew your baby and you gave birth. Now it's time to reconnect with your body, grow the connection with your baby, and discover the supportive circle of mamas in the community.  Join this gentle yoga class where we will ease tension, restore strength and flexibility, and regain tone in the pelvic floor. This all level class is open to mamas and their pre-crawling babies. No yoga experience required. 
Mom & Baby Postpartum Yoga Class
Prenatal Partners Yoga Workshop
Open to mama-to-be and her primary Birth Partner, an all level workshop to help prepare for labor and birth.
Yoga can be an essential component in remaining grounded, calm and present during birth and beyond.  Our workshop begins with a gentle yoga sequence for mama and her partner. We'll work with the breath and poses for strength, flexibility and opening. Class ends with a deep relaxation for all. Along the way we'll add in effective and comforting poses for pregnancy and labor, massage for mama, and affirmations for both. 
All trimesters and birth philosophies welcome, no yoga experience necessary. Wear comfortable clothing that you can move in easily. No yoga experience required. 
CLASS AND WORKSHOP DESCRIPTIONS
Restorative Yoga Workshop
for New & Expectant Moms 
An afternoon of rest designed for expectant mamas, in any trimester, as well as "new" mamas (no matter the age of your child or children). Come and nurture yourself with poses designed to allow your muscles to relax deeply, your body to open and your mind to quiet and slow down.
Deep relaxation results in a reduction of blood pressure and muscle tension, improves digestion and sleep patterns. We will use props to support your body, which helps you find the deep rest that you crave. This class is a baby and child free class. No yoga experience required. 
Pregnancy is a unique and special time in a woman's life. Her body is changing daily while she grows her baby. We'll be finding ways to:
• Strengthen and tone the muscles
• Ease aches in the low back and shoulders
• Create openness and mobility in the hips
• Work with the breath and the pelvic floor
• Find deep relaxation and rest 
Join us as we work with the pregnant body and learn which movements can help stretch, strengthen and tone the body in expectation of labor. No yoga experience required. 
A class that is appropriate for all ages. It's a slower paced class focusing on connecting with the breath, spinal mobility and balance, building flexibility and strength. Classes incorporate seated and standing poses. Recommended props: mat, blocks, strap and blanket.
A class that is appropriate for all ages. This class is for individuals not wanting to get on the floor, but who would like a complete yoga practice. Class focuses on connecting with the breath, spinal mobility, balance, building flexibility and strength. Class will include seated and standing poses. Recommended props: mat and chair.
Come explore the classic poses of yoga in this all level class. Find your center through this gently paced class focusing on the foundational poses of yoga. Allowing time to find contentment in the asanas (poses), focus the mind and refresh the spirit. Props are used to allow individuals of all ages and experience levels to develop strength and increase flexibility.